General & Family Dentistry
25% off normal fees with membership plan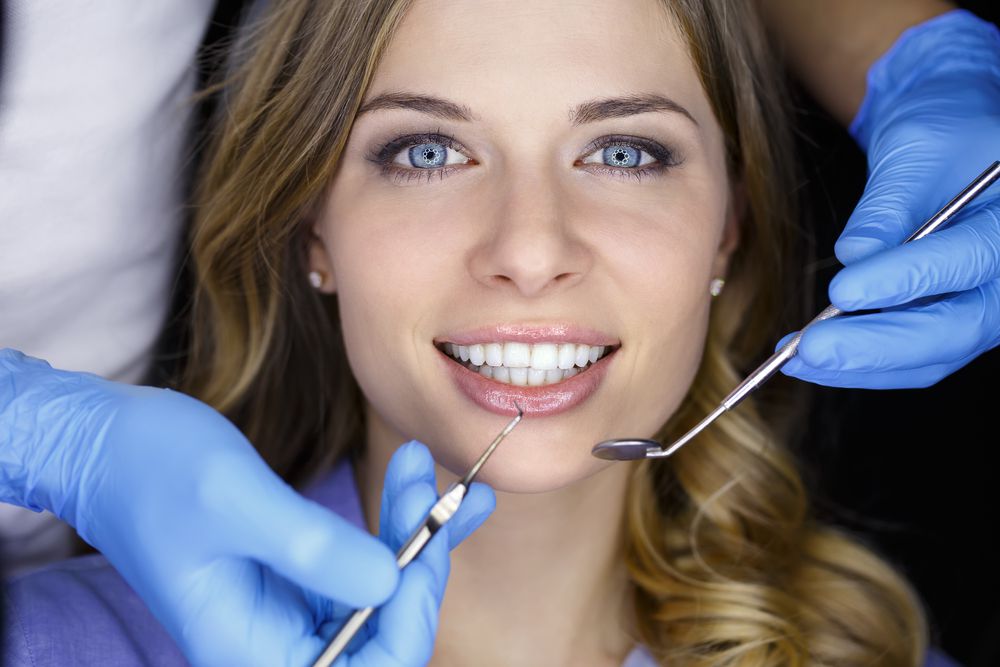 Having a family dentist is convenient as you can schedule the dental treatments of every family member at the same place. 
Family Dentists know the dental history of you and your family members, which can help him during treatments.
Having a family dentist allows you to experience comfortable dental care where you have a lasting relationship with your dentist. 
 A general and family dentist can provide preventive, restorative, and cosmetic dental care. 
A general and family dentist provides preventative care services that include regular cleanings and fluoride treatments. 
General dentists also educate patients about good oral hygiene habits and what foods are best for a healthy smile.
Take Care of Your Oral Health With General And Family Dentistry
The terms general, family, and cosmetic dentist are often used interchangeably – but do these mean the same thing? A general dentist is a dentist who provides a wide range of dental services, such as cleanings, fillings, crowns, bridges, root canal therapy, bonding, teeth whitening, and more. Most general dentists also provide orthodontics for patients to straighten their teeth using traditional braces or clear aligners such as Invisalign®. Family dentists offer many of the same services that general dentists provide, but they can also treat patients of all ages—from infants to seniors! That means family dentists can provide dental care for your entire family. This makes it a great choice for families, as each person can get the treatment they need from the same office. Patients can visit their family dentist for routine exams and cleanings, as well as restorative services such as fillings/restorations and orthodontic care. A general or family dentist can help patients maintain healthy teeth and gums throughout their lifetime. If your family is looking for a dentist that can treat everyone in the family, a general or family dentist is a great choice. In fact, the American Dental Association recommends that you see your dentist twice a year for a checkup and cleaning! When it comes to managing your oral health, you want to make sure that the dentist you choose can handle all of your needs. If you are looking for a family dental practice, or if you have questions about what services your family dentist may provide, contact our dentist to learn more.
Services offered by A General And Family Dentist
A general or family dentist is a dentist who treats patients of all ages and can provide a wide variety of services. Many general dentists provide both restorative, cosmetic, and preventive dental care for patients. Most general dentistry treatments start with an oral health examination to determine if a patient is healthy enough for treatment. Then the dentist will create a treatment plan for the patient's specific needs. A general and family dentist typically has a wide range of experience treating patients of any age, from pediatric dentistry to geriatric dentistry or cosmetic dentistry. Patients who visit a general or family dentist can expect a dentist to provide a full array of dental services that include oral exams, cleanings, fluoride treatments, oral cancer screenings, cavity prevention, gum disease treatment, tooth extractions, root canals, dental implants, Invisalign invisible braces and more. 
A general or family dentist can monitor and help prevent tooth decay. They can provide fluoride treatments, dental sealants, and teeth cleanings. A general or family dentist can also provide advice on proper oral hygiene practices to reduce bacteria in the mouth that can cause cavities. If a patient has a decayed or damaged tooth, a general or family dentist may recommend having a filling placed to protect the tooth from further damage. Many general dentists offer specialty services such as tooth extractions and root canal therapy at their practice. These procedures can be provided to prevent infection or pain caused by decay or trauma to the tooth. A family dentist also offers preventative care and education on establishing good oral hygiene habits for children to grow into adulthood with healthy teeth and gums. A general or family dentist also provides restorative care to treat existing issues and help prevent future ones. 
Frequently Asked Questions
Financing Options At Bishop Family Dental
Avail quality dental care affordably and conveniently
We accept payments as cash, checks, or cards
We accept all major dental insurance at our dental office
We offer CareCredit financing and membership discount plans to make our dental services affordable to our patients.